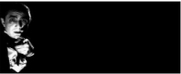 And he wore Dracula to a D! Right until the end .. even being (WARNING: CORPSE PICS! CLICK AT YOUR OWN RISK!) buried with the whole getup! here is another angle! He

was

&

is

Dracula .. and all the rest were,

and always will be

.. imitators when it comes Dracula! He's the original. One of my favorite Hollywood quotes is from Bela's close friends Peter Lorre & Hollywood ghoul legend Vincent Price. At his funeral, upon seeing Lugosi in his casket .. Lorre commented to Price, "Should we drive a stake through his heart, just in case?" That's being a true charactor till the end! ELLO? With that .. his story begins ...

He was born Béla Ferenc Dezső Blaskó (say that 3 times fast!... Or even ONCE for that matter!) .. in Lugos (at the time part of Austria–Hungary, now Lugoj in Romania), to middle class hard working Roman-Catholic parents. He was a thinker & a dreamer. According to an early teacher, 'he was always in dreamland.' The hard fact was that school bored him and at the age of 12, he simply dropped out. Theater was his passion, and what he considered himself best at. His parents, especially his mom, encouraged his ambitions to be in theater, and his imagination flourished. His first theater gig was in 1902 when he landed a role in a local town production. This only served to fuel the fire that performing arts was a way, his way, of life. z Between 1903 & 1904 ... he performed at a host of theaters in and around his hometown. In 1911 - young Lugosi moved to Budapest, Hungary .. where he joined up with the National Theater of Hungary. Parts were small, and pay was minimal but he was doing what he loved, and to him that is all that mattered. After serving in the Hungarian Army & going to combat in WWI .. he made a move from acting to a live audience to film. He made 12 silent films in Hungary between 1917 and 1918 before leaving for Germany. There, he continued to act in low budget Euro silent film.

In 1920 - seeing more opportunity for his passion across sea, he set sail for the United States arriving in the New Orleans harbor in December of 1920. He would spend little time there before making his way to New York in March of 1921. There, he entered the theater in New York City's Hungarian immigrant colony. Together with fellow Hungarian immigrants, he started a theater troupe company that toured Eastern cities, playing for immigrant audiences. This led to an open door in Broadway. In 1922, he performed on Broadway, in a play called 'The Red Poppy.' It was this performance that caught the eye film mogul and legend, William Fox. Fox quickly signed Legosi to a 4 film deal. His first role with FOX came in 1923 with the film 'The Silent Command.' Several more silent roles followed. All were shot in New York's William Fox Studios on 10th Avenue. It was there he finished out his contract with Wm Fox Studios and in 1927 .. Broadway again came calling in the form of a Broadway production of 'Dracula', adapted from Bram Stoker's novel. It was a brilliant success!

This Broadway performance captured the eye of another film mogul .. Carl Laemmle, Jr. (son of Universal founder Carl Sr., and BIIIGGG spender) The 'west coast' studio came-a-knocking with an offer Bela couldn't refuse. They intended on making the Dracula novel into film, and had negged a deal to do so. He relocated to this L.A. pad, and took them up on it! In 1929, he married a wealthy San Francisco widow named Beatrice Weeks, a union which lasted all of three days; their divorce named Clara Bow as the "other woman" - it was a media sensation and launched him into national notoriety. Rumor is Bela was not the Universal Pictures first choice for the role of Dracula when the company optioned the rights to the Deane play and began production in 1930 & director Tod Browning's long-time collaborator Lon Chaney was Universal's first choice for the role. An untrue rumor .. Laemmle, Jr. hand picked Bela from seeing the Broadway plays & Tod Browning was only a last-minute choice to direct Dracula after the death of director Paul Leni, who was originally slated to direct. Needless to say .. Dracula was a SMASH success & Universal wasted NO TIME in signing Bela to a BELLA contract of a deal! Bela went on to a nice tenure with Universal until in 1936 Universal came under new management, killed the horror tenure, and reduced Bela to B-roles using him only for the recognition of his name. The new management would prove to be a thorn in Bela's equalibrium, thus his carrer began a downward spiral. Three years later, Universal would come, yet again, under new management. This was a sense of hope for the struggling Bela. The new management proved no better & ultimatly put Bela alongside Boris Karloff & gave Bela second placement. The spiral continued and would ultimatly put him close to homelessness. At Universal, he often received star billing for what amounted to a supporting part. As his popularity declined, so did his checks. He had to borrow money from the Actor's fund when his only child was born. Add this .. to an injury he'd recieved in the war that had developed into sciatica. From this .. he found himself dependant on morphine, Demerol, & methadone. On the set Lugosi would camouflage his habit by sipping red wine (laced with morphine or, depending on his need, Demerol). Though he 'tried' to camouflage his habit .. it became a widely known fact among Hollywood's circle of producers.

Penniless and near broke .. Bela's carrer recieved a jumpstart in the early 50's when he was picked up anxiously by Ed Wood, who had always been a big fan of Bela's! Ed paid daily .. in cash, for those on the set of his films. For a brief time .. this was just the kick Bela needed but ultimatly ended in as an avenue for Bela's morphine dependence.

By 1956, he was living in this tiny pad, while filming 'Plan 9 from Outer Space.' After a rather long day of shooting .. Bela came home and injected the usual morphine and laid down on the couch for some television. It was then that he had a heart attack. Years of drug dependance, due to a war injury, had taken their toll and his heart gave out. He was 73 years old. For his funeral .. fans came out in droves and lined Hollywood Boulevard to view his body, laid out in his Dracula cape. As Bela was being put into the ground .. longtime friend, who had seen him come OUT of a casket so many times as Dracula, apparently quipped .. "Quit kidding around Bella, quit kidding and come on out of there." A sick sense of humor I guess .. but I like it! Thumbs up! :)

You can view his grave and leave flowers virtually ... here! RIP Dracula!! You remain THE ORIGINAL!

NEATO POINTS OF INTEREST ...

-At the time of his death, Lugosi was in such poor financial straits that Frank Sinatra quietly paid for his funeral.

-His Los Angeles home was purchased by Johnny Depp, the actor who portrayed his friend Edward D. Wood Jr. in the film Ed Wood.

-Further immortalized in the song "Bela Lugosi's Dead" by Bauhaus, which went on to become a dancefloor mainstay at goth dance clubs in the 1980s.